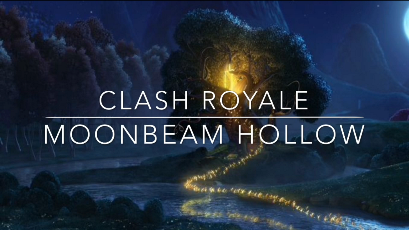 Established: March 10, 2017
Clan Tag:
288JPQG8

Number of current openings:
4
If we are currently full, we encourage you to join our
waiting list
. We will contact you when an opening becomes available.
Moonbeam Hollow Website
www.moonbeamhollow.clanwebsite.com
Moonbeam Discord Server
Clan Information:
Clan War Frequency: 3 wars every week
Our clan score is now more than 50,000!
We offer clan tournaments every 1st & 3rd Sundays @ 6:00 PM CT & 2nd & 4th Saturdays @ 12:00 PM CT
Our clan donates like crazy!
You have the opportunity to earn clan credits towards promotions!
We are organized, fair, and consistent and expect members to do their part
2nd accounts are not allowed (we are trying to promote loads of activity)
We take pride in keeping and trying to break our clan records!
Who we need:
People who love this game as much as we do
Polite, kind, mature, and respectful members
Super active members!
Loyal clan members (no hoppers)
Required Trophies: 4000+ (priority is given to members in our sister clan Moonbeam Meadow)
English speakers
If accepted, new members are expected to register on our website and will receive their first clan credit for doing so!
Be sure to check out our
clan website
for more details and to see what sets us apart. You don't want to miss out on this opportunity.
When requesting to join, be sure to say that you were referred from the forum.
Hope to see you soon!
Leader: SunKing
Co-Leader: Andretti
Moonbeam Hollow Trailer: